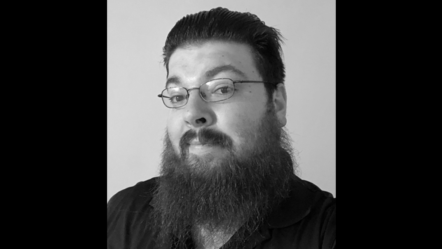 Dave Cohen 10am-3pm
My commercial radio journey started in the Hudson Valley in 2008. I was there for six years doing promotional and on-air work. I then moved to Connecticut and worked for a local heritage group of stations for the next 4 years. When I saw the opportunity to come up to the North Country I JUMPED at the chance! Not only is it gorgeous up here, but my sister lives in Plattsburgh and the more chances I have to bother her in person the better!
I'm into history, all kinds of pop culture, and FOOD… food is very important to me. I'm also a croquet player. Tough to explain, but you're more than welcome to ask! If its baseball season I'm watching the Yankees and football season I'm usually cringing at the Jets.
I'm very excited to join the 102.7/ 103.5 team and look forward to being a part of this great community!
Five Random Questions
1. We know you love to cook and are great at it but be honest… what's better cooking or eating?
This is a tough one because I really do enjoy both. I'm going to have to combine the 2. The best is when you get to eat something you really worked hard on cooking. Especially when you can share the cooking and eating experience with someone you love. Watching someone enjoy the fruits of your labor in the kitchen is truly a great experience, and eating what you've prepared yourself is quite rewarding!
2. As a Jet's fan, what do you do every day to cheer yourself up enough to get out of bed?
In my experience, Jets fans need a cheery disposition or else we get quite cranky. I'm a pretty positive guy, even during football season. Being a lifelong Jets fan, I'm not going anywhere or changing teams. In order to be a successful Jets fan, you must expect the best but prepare for the worst, and the best is probably 8-8.
3. What is your favorite local food, both in the US or Canada?
My favorite local food on the US side is a really good Michigan. On the Canadian side, it's a toss-up between smoked meat and authentic poutine.
4. Obviously, we've met your girlfriend, but if she was out of the picture, which famous person would like to date?
Oh wow… you know, I've always had a big crush on two singers, Lady Gaga and Adele. I wouldn't mind dating either one.
5. Everybody blames the messy studio on you, be honest is it you?
I probably contribute to the mess, but it's not JUST me. There are those among us who also bring food, drinks, and papers into the studio. I have a folder for my prep and throw out wrappers and bottles. I do keep one bottle for water in the studio. Gotta stay hydrated!
EMAIL ME
#Radio4Life!