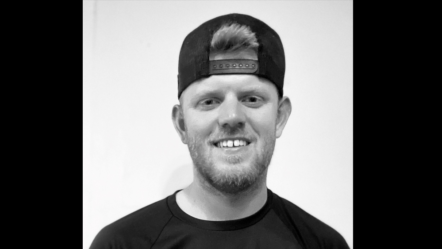 Brendyn Wayne 7pm-12am
I was born and raised in the Buckeye state, in a little town called Greenville, Ohio. I've been playing radio since I was 17. Before coming up to New York I spent 5 years in Dayton, OH. From the Miami Valley to the North Country! Let's have some nightly fun!
Five Random Questions:
1)Walking through the halls at work, you are always looking down at your phone (ALWAYS). What's the most damage you've done?
I've run into walls and got mad at the wall before. The hallway should have been wider.
Probably over time I've missed a conversation or five.
2)Besides your wife, who do you text the most?
I'm in a group text with my mom and grandma. My phone is always going off. Usually, my mom yelling at me for saying certain things on-air. She doesn't like me talking about almost hitting deer or sliding off the road in wintertime.
3)You often post pics and videos on social media. Have you ever posted something by accident that you wished you didn't?
I've never posted something by accident, but spelling errors happen the most. I always have to go back and edit the post.  There was this one time at the last job I was helping out the tv station and I accidentally sent a clip of me singing instead of official audio. That was embarrassing!
4)Your favorite team is the Cleveland Browns and our bosses are the
Detroit Lions. This year (2020) has been crazy, so let's say they're in the Super Bowl this year, who wins?
The Browns win, no question…CLEVELAND ROCKS until they play the game.
5)Besides socks with slide-on sandals, what other awkward (besides the
Browns Jersey) choices are in your wardrobe?
It may not be awkward but my wardrobe is all matching. I don't have a shirt that won't match 1 of my 35 pairs of shoes including slides.
Follow Me: Blog